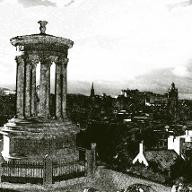 There are two courses on offer:
Street Photography - £75
City-scape Photography - £75
Each option is £75 per person per session.
Both are being held at The Edinburgh Training and Conference Venue,16 St. Mary's Street Edinburgh EH1 1SU, in the heart of Edinburgh just off the Royal Mile and about a 10 min walk from Waverley Station.
Time: 10am to 4pm.
Both courses will be 'Out and About' sessions, so there will be a great deal of walking involved and a risk of inclement weather is always possible. Therefore, dress appropriately. If the weather is horrendous, then in-door photography will be plan B. Otherwise the course will go ahead as planned. They are both suitable for all levels, including complete beginners to photography. There will be a maximum of 10 students on the day. For both of the above there should be time to do a quick review session at about 3pm back at the Edinburgh Training Centre for feed-back and to go over any issues from the day.
Plan for the Day:
Both sessions will start at 10am, meet and greet, tea/coffee, discuss issues relevant to the specific area the course is related to. As these sessions are 'Out and About', we will be doing a lot of walking, so please wear appropriate shoes. Also, Scotland is known for irregular weather patterns, so please dress accordingly and make provision for suitable weather protection for your camera equipment. If the weather is horrendous, then in-door photography will be plan B. Courses will go ahead in some form no matter what the weather.
As we will be out walking and taking photos lunches will not be provided, but a lunch and coffee break will be. There are plenty of places to grab a bite to eat in the area.
Street Photography:
Equipment: Keep it simple and light. One camera and a lens - DSLR with 18-55mm lens will be fine. If you have a 4/3 system then an equivalent lens starting at about 14mm and for a full-frame camera 35mm or 50mm range is fine. No tripods, as they could cause an obstruction.
Available Dates:
Sunday June 18th
Sunday July 23rd
August 13th, 20th
September 10th
<
City-scape Photography:
Equipment: Camera, lens/s, tripod/monopod. The main thing, though, is yourself and a camera. Once again there will be a great deal of walking, so come prepared. The plan is to visit the roof of the museum, the High Street, the Bridges and Calton Hill. Specific locations will, however, depend on time, fitness and numbers of people.
Available Dates:
May 28th running.
July 2nd
September 24th
Please make sure that camera battery/ies are fully charged.
small print:
Cancellations must be given 48hrs in advance. A full refund will be given if cancelled with no less than a 48hr notification. If the Cancellation is less than 48hrs notice then refunds will only be given at the discretion of John Glynn Photography.
Please note that the sessions will run no matter what the weather conditions, though it might be necessary to change the itinerary on the day if the weather proves to be extremely poor.
The courses are aimed at adults, age 16 and above.